Senior citizens are precious, and serving them indeed is appealing too. Why miss a chance to help senior citizens, especially in a smart way? Today's technology allows you to check on your old relatives with smart devices like the emergency alarm and emergency pendant for seniors. Let's take an example here.
A 62-year-old senior discovered that she had osteoporosis. Osteoporosis is a disorder that tends to weaken the bone structure in the body and makes the body more prone to bone fractures.
She later realised that this disorder was gradually increasing, which brought sudden instability to her feet. One fine day while walking with her grandson, she fell off the footpath. Fortunately, no bones were fractured, but she did get severely injured. While her grandson explained this incident to her husband, he took an immediate step for the future.
For such situations, emergency alarm for seniors is available in the Australian market today. It is a device that will work when the person is knocked unconscious and will send a message to their close ones.
This alarm for seniors contains an "accelerometer," which ensures smooth functionality. It is incredibly good at detecting impact (or deceleration). When it detects a fall, it vibrates and continues for 20 seconds, "beeping" loudly.
The person suffering a fall may simply "click" the SOS button if the alarm is false to cancel it. If they face difficulty or are unconscious to cancel it, the device will send a text message to their family/friends informing them about the sudden fall, with a junction to the precise location on Google Maps, before calling each loved one.
When a family member replies to the emergency call button for the elderly, the medical alarm features a built-in speaker phone and microphone that allows for loud and clear two-way communication. Below is the description of the care alert pendant and emergency bracelet for the elderly:
The 4G Life Minder – Black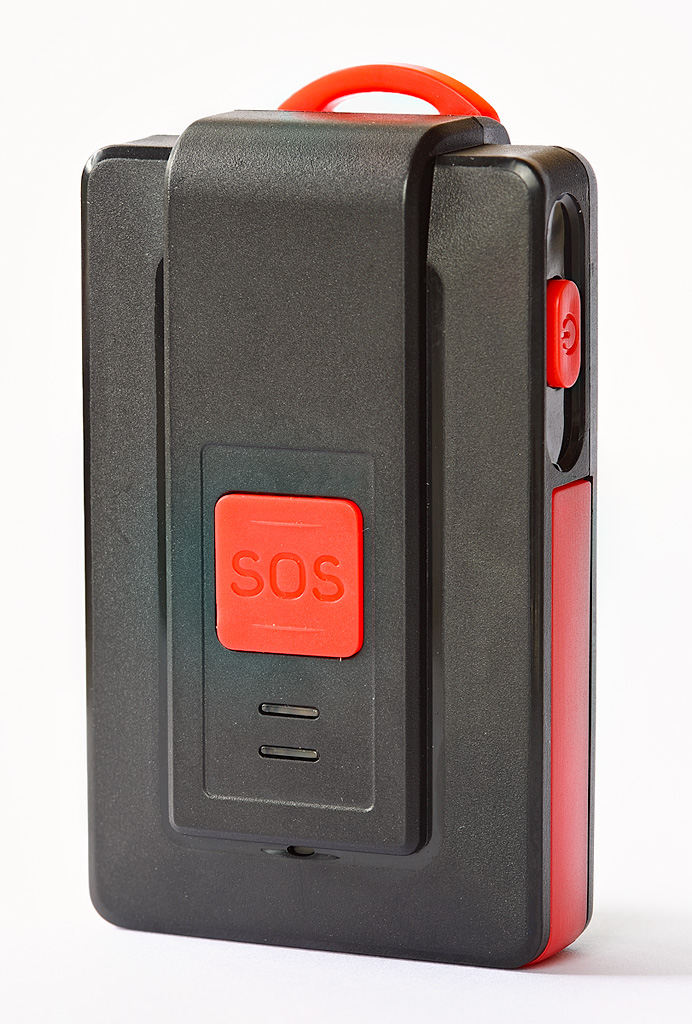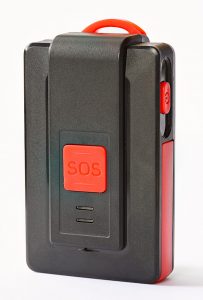 This Life Minder IP67-rated product can withstand being submerged in water. It can go wherever the wearer wants, offering them complete mobility independence. It works like a personal medical alarm for your elderly family member.
This care alert pendant includes an excellent built-in hands-free speech option, which is two-way and allows direct contact between family members. It also provides the wearer's location via GPS in Google Maps, which offers 2 metres of accuracy.
This fall detection device for seniors allows family members to be located anytime by dialling into the Life Minder. Working on the Optus or Telstra networks, the device has Australia-wide coverage. The impact and angle of a fall are used to indicate its detection. This event makes a phone call and a text message to loved ones, informing them of the fall and providing the location within 2 metres.
The user does not have to be conscious; once the user falls, the fall detector takes over in the pendant alarms; if it is mistakenly triggered, it emits an audible signal that the wearer can deactivate. Every night, it is charged using its docking station, and you can use it for 3-7 days on a fully charged battery. The battery's runtime is up to 30 days if it is programmed correctly. It also sends a notification, "low battery" to linked phones when it falls below 12%.
You will be granted a mobile number once you activate the SIM card, which is free of cost if you buy from LifeMinder.com. Using another phone, you can send text messages to the Life Minder's new number, and programme it according to the simple instructions in the manual. The device will notify up to 5 persons who send text messages with a Google map location.
To know more about how the Life Minder emergency pendant for the elderly works, reach out to us today!