Whether they are your parents or grandparents, taking care of senior citizens in your family is vital, since they will be suffering from things that one naturally does as they turn older. We have a very fast-paced life as compared to them. We have commitments, plans, deadlines, formalities, and the list just goes on. In this hustle and bustle of life, you are always worried about your older relative who is back at home, alone. The thought of them being in trouble scares you and deprives you of the focus that you need to finish your day-to-day endeavours.
Lifeminder's alarm pendants for the elderly in Australia is a revolutionary device that helps you go to work and finish your chores without having to constantly worry about your loved one. This device features a personal alarm with fall detection to make sure that you are notified as soon as your loved one is in need. The SOS button can be used by the elderly person to bring any trouble to the attention of Lifeminder's professional carers and their family members. The GPS feature will help you locate their exact location to 2 metres and reach them as soon as possible!
Out of all the things that a senior citizen goes through, dementia is one of the scariest diseases to deal with. A person with dementia ends up losing their sense of judgement and their memory is very hazy. This can be a huge problem if they end up stepping out of their comfort zone, their house, and forget their way back. Since they lack a sense of judgement, simple things like crossing the road or climbing down the stairs can also lead to fatalities. Life Minder is the perfect personal alarm for the elderly in Australia. According to Dementia Australia, over 472,000 in Australia are living with dementia. By 2058, these figures are expected to increase by a million. It's time to invest in this personal medical alarm for your loved one's safety and your peace of mind.
It helpsset a GEO-FENCE at your home. Once this fence is set, if your loved one crosses this fence, Life Minder's professional Carers will be notified right away. Your family can easily track the location of the concerned person through the GPS feature.
The Life Minder safety alarm for elderly is a device that can be worn around the neck so it stays on their person. If your loved one is in trouble or ends up falling down, the device will send a text message to the professional Carers and the programmed numbers of family members who can track them as soon as possible. The professional Carers will dispatch help right away!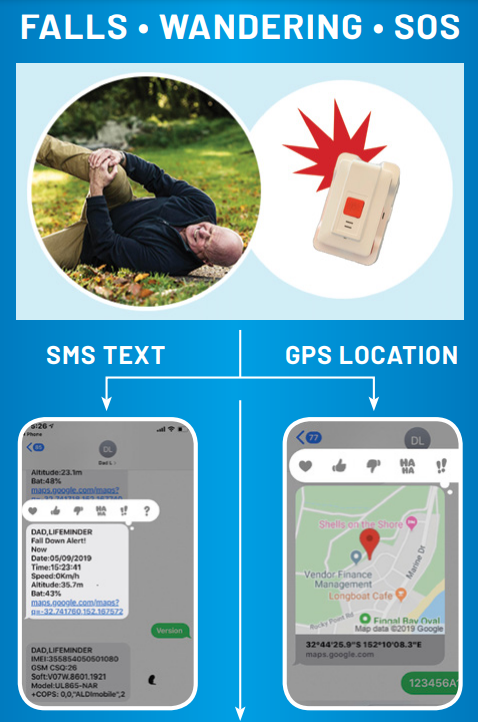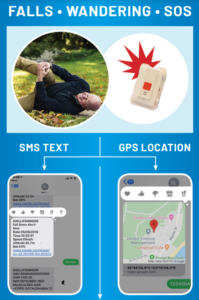 The Life Minder device is affordable and makes for the perfect investment as this aged care personal alarm is as sleek as a mobile and is very easy to use. You do not have to fret about explaining to your loved one repeatedly how it works. It's as simple as pressing a button.
The biggest advantage of this device is that it saves you a lot of chronic stress. As discussed before, leaving an elderly person at home is very scary, let alone them being disturbed with dementia. You can relax that there is a GEO-FENCE at play that will notify you if anything goes wrong!
The elderly often hate being like a baby. It's only natural to feel that way after you've led a long life. It makes them feel as if they need supervision all the time (which they do) like a baby and that hurts their ego. They are very quick to emote and take things upon themselves. Having them use this device will give them a sense of freedom. This will not only help you take a breather, but it majorly help restore their confidence!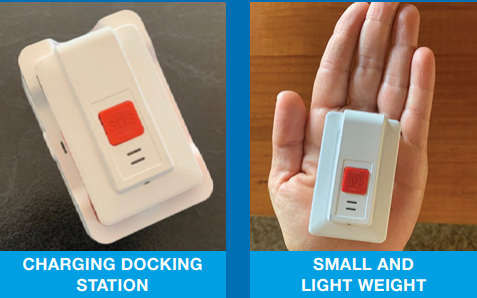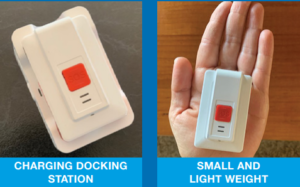 With Life Minder's safety alarm for the elderly, you can be assured that they are taken care of and that if anything goes wrong, the staff of Carers at Life Minder will send help before you even reach home. You will be notified right away if there is anything that needs attention. No more stressing all day. Life Minder's goal is to make sure that all elderly persons are taken care of!